From @StaffRideGuy NEWSLETTER Traverse City Chamber & Michigan SBA take members on a Staff Ride to Chickamauga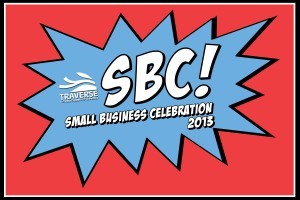 March 25, 2013
•Your Chamber is partnering with the Small Business Association of Michigan.
•SBAM will bring six executives from other parts of the state, making this peer-to-peer learning opportunity a regional experience.
We would like you to be one of the eight from TC!
Much More Than a Tour
Staff rides challenge participants to analyze problems, analyze leader behavior, assess critical situations, and develop courses of actions. Additionally, leaders learn a new or refresh past learning on teamwork, communications, strategic planning, execution, motivation and logistics.
During our staff rides we examine the strategic situation that led to the campaign, the key leadership decisions, and the successes and failures of the participants. We ask staff ride participants to analyze all aspects of the campaign and its battles and to share and discuss the leadership lessons learned.
How it Works
Applying real life historical examples to today's business environment
Staff Rides are used by the military to teach their leaders for a variety of reasons. Staff Rides require a visit to actual battlefields where life and death decisions were made under stressful circumstances and without the benefit of "perfect information."
While technology frequently changes, humans generally don't. We are still subject to the same emotions and feelings our ancestors felt. If we can study how others have managed and led under less than favorable conditions and dealt with uncontrollable variables, then we can perhaps learn how to improve our own decision making.
Experience Reality
Maps and diagrams are sterile aids which can assist, but not replace, actual visits to historical locations where leaders made their decisions. Seeing what they saw and walking or riding where they walked or rode brings us closer to understanding how they were influenced to make their decisions.
Leadership Lessons
The staff ride will consist of three days of instruction and facilitation. The leadership lessons will be in the following areas:
•Decision making
•Integration of technology
•Synchronization of diverse units
•Proper use of best practices
•Understanding the competition
•Strategic, operational, and tactical planning and execution
•Communications
•Teamwork
•Impact of the senior leader
•Logistics
•Motivation
•Expert Guidance
Chickamauga
This battle, fought in September 1863, was the most significant Union defeat in the Western Theater of the American Civil War and involved the second highest number of casualties in the war, following the Battle of Gettysburg. It is a battle marked by extraordinary leadership and by exceedingly poor leadership. It is a testimony of courage and resourcefulness with lessons about missed opportunities. Our staff ride is a case study in leadership marked by tenacity, resilience, and personal commitment. We will also focus on communication, planning, situational awareness, and dealing with uncertainty.
What's Included
•Lodging
•Local ground transportation
•Breakfast and dinner at local restaurants
•Boxed lunch and refreshments throughout the day
•All instruction materials (Workbook, maps, etc.)
•Backpack/messenger bag
•Polo shirt with the event logo
How to Prepare
Participants should be prepared for being out-of-doors all day and in relatively rugged conditions.
We will provide a recommended packing list so that participants come prepared for the event.
Each day will consist of 1) the battle site tours and discussions and 2) a debrief and lessons learned session at the hotel in the evening to fully develop the lessons learned.
Testimonials
"I highly recommend the immersion leadership training program. I gained new perspectives for evaluating daily challenges and opportunities. The staff ride provided great insights, reminders, and friendships that I value and reflect on regularly."
- Bonnie Alfonso, Founder and President, Alfie Logo Wear
"The TCACC's leadership staff ride was an amazing opportunity to view community and business challenges from an uncommon vantage point. I strongly support the staff ride program. It is a transformational opportunity for future leaders to gain and apply adaptive problem-solving skills. "
- Jim Stilley, CEO, NW MI Surgery Center
Each day will consist of
1.The battle site tours and discussions and
2.A debrief and lessons learned session at the hotel in the evening to fully develop the lessons learned
Questions?
Contact Laura Oblinger at (231) 995-7103 or laura@tcchamber.org or Doug Luciani at (231) 995-7108 or luciani@tcchamber.org.
http://tcchamber.org/leadership-development/transform-your-organization/executive-staff-ride/