From: @StaffRideGuy NEWSLETTER Army Reserve Staff Ride Program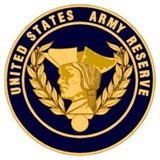 February 14, 2013
The staff ride is an educational tool used to further the professional development of U.S. Army leaders. Its origins can be traced back to the Command and General Staff College at Fort Leavenworth, Kansas in the 1890's; the first staff ride occurred in 1906 at the Chattanooga battlefield, Tennessee. Staff rides apply lessons from the past to present-day Army leadership for current application. Utilizing historic events on the actual terrain where a battle occurred provides an interactive and hands-on experience giving the participant examples of tactics, strategy, communication, logistics, and the psychology of men and women in battle that can be applied in today's military operations.
Staff Ride Objectives:
• To expose participants to the dynamics of battle, especially those factors which interact to produce victory or defeat
• To expose participants to the "face of battle", the timeless human dimensions of warfare
• To provide case studies in the application of the principles of war
• To kindle or reinforce an interest in the heritage of the US Army
• To provide case studies in the operational art
• To provide case studies in combined arms operations or in the operations of a single arm or branch
• To provide case studies in the relationship between technology and doctrine
• To provide case studies in leadership, at any level desired
• To provide case studies in unit cohesion
• To provide case studies in how logistical considerations affect operations
• To show the effects of terrain upon plans and their implementation
• To provide an analytical framework for the systematic study of campaigns and battles
US Army Reserve Staff Ride Program:
The staff rides conducted by the US Office of Army Reserve History (OARH) will focus on the battles and events of the Southern Campaign of the American War of Independence (1780-1781). It was this campaign that brought the war to an end. The staff ride season will run from October through April each year with a trip occurring approximately every other month to enhance mental continuity. The OARH can also tailor a staff ride to any of the locations provided to meet the needs of your training or professional development programs.
Current Staff Ride Locations:
• Kings Mountain National Military Park (NMP), North Carolina
• Cowpens National Battlefield (NB), South Carolina
• Guilford Courthouse NMP, North Carolina
• Colonial Yorktown NMP, Virginia
• Fort Ninety Six National Historic Site (NHS), South Carolina
For additional information or assistance contact OARH
at 910-570-8371 http://www.usar.army.mil/ourstory/History/Pages/Staff-Ride-Program.aspx