Corporate Staff Ride NEWSLETTER - NATO Rapid Reaction Corps HQ Staff Rides of the Italian Campaign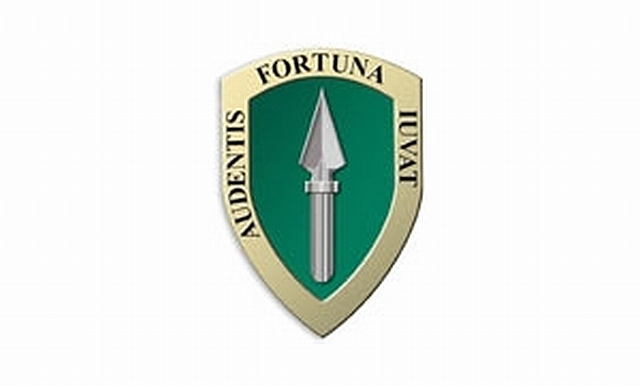 July 13, 2013
Exercise ARRCADE CAESAR
ARRCADE Caesar 2010 was the culmination of previous ARRC staff rides to study the campaign in Sicily in 1943 and the battles from Salerno to Rome, 1943-44. It followed the course of the campaign from the capture of Rome in June 1944 to the crossing of the River Po at the end of the war in 1945.
Italy quickly became a secondary theatre following the opening of the Western European front on D Day. Nevertheless, against a backdrop of a nascent civil war, two Allied armies engaged in bitter and prolonged fighting against determined German resistance, particularly in the region of the Gothic Line running through the Apennine Mountains before breaking through to the River Po.
The ARRC study group were honoured to be joined by the eminent historian Professor Sir Michael Howard OM CH CBE MC who, as an officer in the Coldstream Guards, fought in the Italian Campaign. He provided invaluable insights into the experience of a young officer engaged in the operations in Italy, and switched from micro to strategic macro explanations of the challenges to Forces involved.
In addition, Dr Niall Barr, a reader in Military History at the Defence Studies Department, King's College, London and Land Warfare Historian on the Higher Command and Staff Course at the Joint Services Command and Staff College, guided the study group through the entire historical campaign and drew comparisons between the challenges experienced in 1943- 45 and their relevance to modern combat, peacesupport and sustainment operations. Issues such as Governance, Command leadership styles, Multi-National operational challenges and Fighting among the people were analysed and discussed in detail in order to expose the lessons still valid today.
General Helge Hansen was also able to attend and give the benefit of his historical and operational insight, specifically in the area of the subject of Operational Art and Design and joint operations. His "master class" on Operational Art, delivered on the site of the Futa Pass, was one of the many pearls of wisdom gained from him by the group. Joint Operational perspectives on historical and modern operations were expertly given by Commodore Matt Parr RN and Air Vice Marshall Colley OBE RAF.
The audience benefitted greatly not only from the experts' knowledge, insight and experience but also from their own "inter-active" contributions and discussions. With the Commanders or representatives from all the multi-national Divisions and Commands affiliated to the ARRC in attendance, the opportunity to engage in varied and detailed discussions on, and analyses, of the campaign and its relevance to major conflict operations was guaranteed to be engaging. Pleasingly – but unexpectedly – the group were able to share the experiences of that time of some of the local population who appeared at some locations.
http://www.arrc.nato.int/alliedrapidreactioncorps/page239614846.aspx